BURIED GEOSEISMIC PERIMETER INTRUSION DETECTION SYSTEM
SISMA CP 50 is a buried intrusion detection system which detects a person walking on the protected area. It is so sensitive that it can perceive the lightest step.
SISMA CP 50 is compatible with several types of surfaces without concrete foundations, such as the ones covered with grass, gravel, tarmac and interlockings. It creates an invisible and unidentifiable detection band which, depending on the cases, can protect the whole perimeter of a site or specific driveways or walkways.
If the surface to be protected is made of flooring with concrete screed, the system to be used is SISMA CA.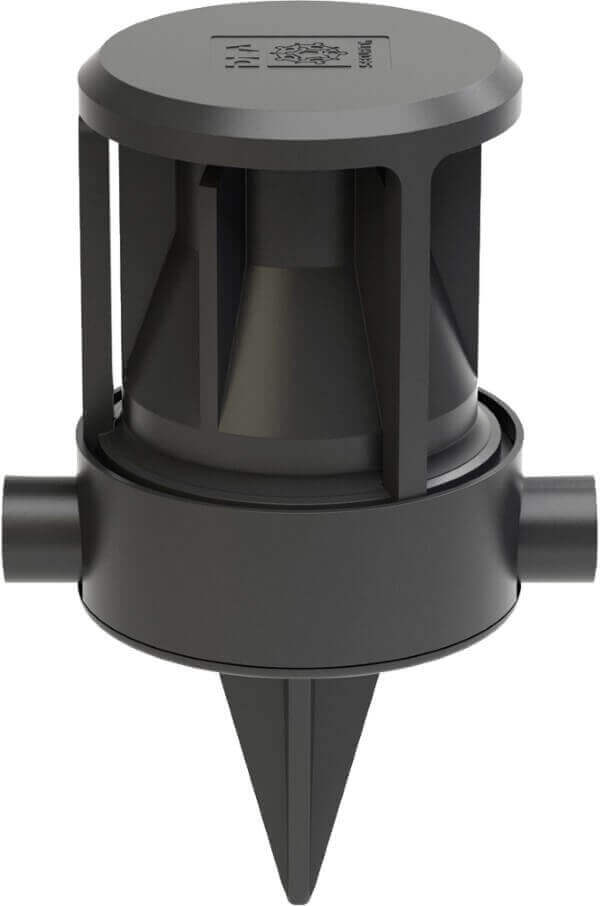 The system employs special geoseismic sensors which perceive the seismic waves generated in the groud by a person walking on the surface. The detectors are prewired on two different communication channels in an alternate way, so that an intruder generates a signal on both of the channels at the same time. In this way the analysis unit, to which the signals are sent, is provided with a "double consent" (AND detection) to effectively discriminate environmental nuisances from real intrusion events.
The system is composed of sensors and analysis electronic boards. The sensors are supplied in prewired strings of 10, 30 or 50 metres. The availability of sensor-strings with different lengths allows dimensioning the alarm zones according to the type of surface and the perimeter to be protected.
The analysis boards manage and process the signals perceived by the detectors, generating alarm events and make them available by means of local relay contacts or over DEA NET centralization network.
 THE MOST IMPORTANT KEY BENEFIT 
The sensor-strings operate at 60 cm underground, a depth which make them compatible with normal gardening job and maintenance of the surface (for example hoeing and reasphalting activities). Such feature, together with the design of the sensor and the sophisticated detection algorithms of the processing boards, makes the system immune to climatic variations.
Invisible protection.
Installed at 60 cm underground and placed in a non-rectilinear way, SISMA CP 50 sensor-strings prove to be completely invisible and cannot be located.
Flexibility of the sensor-strings.
The sensor-strings suit the most difficult ground conditions making it possible to follow slopes and avoid possible obstacles.
Immune to environmental nuisances.
Adverse weather conditions, such as rain, wind, hail or strong temperature changes, do not affect the functioning of the system.
Compatibility with small animals.
The system can discriminate the passing of small sized animals from real intrusion events.
Maintenance-free sensors.
Thanks to their robustness and the absence of active electronic components, the sensors do not need any planned maintenance.
10-year warranty on the sensors.
We are so confident of the robustness and quality of our detectors that we grant a 10-year warranty* on them.
* Warranty period valid in European Union only.